---
Unprinted Cartridge - PE Cartridge for Silicone Sealant
310, 280, 250 ml
Our empty Cartridge is suitable for Construction silicone sealant, Industrial silicone sealant, Electronic Grade silicone sealant, Molding silicone sealant and Acrylic sealant…etc.
PE Cartridge for Silicone Sealant, PE Tube for Silicone Sealant
Applications on silicone sealants for General Sealing and Assembling, Sealing Doors/Window Frames/Skylights, Kitchens and bathrooms, to seal assemblies of glass, glazed surfaces, porcelain coated metal, PVC, stainless steel, anodized aluminum and finished wood …etc.
1-6 colors printing, Silk Screen Printing.
Specification
Capacity: 300ml, 280ml, 250ml
Material: HD-PE (High Density Polyethylene), no recycle material used
Applications
Sealant for Glass, Decoration, and Building
Packing information
Cartridge : 140 PCS/CTN (795 x 235 x 390 mm)
Plunger : 1000 PCS/CTN (385 x 380 x 456 mm)
Nozzle : 2800PCS/BAG
Instruction
| | | |
| --- | --- | --- |
| Container type | Capacity | |
| 20' | 113,400 | sets |
| 40' HQ | 49,000 | sets |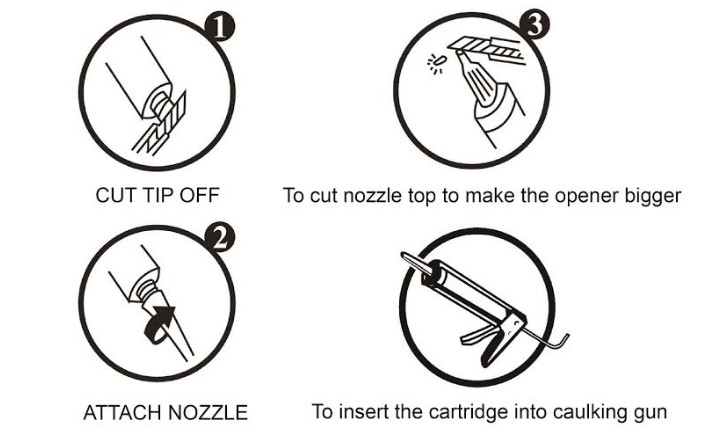 Movies





Related Products

310, 280, 250 ml

---

Our empty Cartridge is suitable for Construction silicone sealant, Industrial silicone sealant, Electronic Grade silicone sealant, Molding silicone sealant and Acrylic sealant…etc.

---

310, 280, 250 ml

---

Our empty Cartridge is suitable for Construction silicone sealant, Industrial silicone sealant, Electronic Grade silicone sealant, Molding silicone sealant and Acrylic sealant…etc.

---

---

Catalog for Download

---