Menu
Best Sale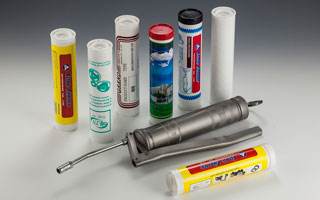 Grease Cartridge
Grease Cartridge is 400ml of its volume. Our grease cartridge have no leakage, can be fit to standard grease gun. No pollution during filling process and Low residues (low waste). The cartridge have good sustainability and durability.
More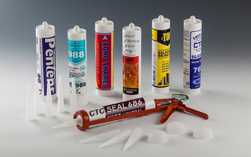 PE Cartridge for Silicone Sealant
Silicone sealant cartridge is normally used for different kinds of silicone or acrylic sealants. Reliable, stable quality with Pure original material and precise high-tech machine.
More
Long Thames
LONG THAMES ENTERPRISE CO., LTD. is Taiwan supplier and manufacturer in Plastic Injection Molding - industrial packaging Long Thames has been offering our customers high quality PE Cartridge for Silicone Sealant, Empty Plastic Tube for Silicone Sealant, Silicone Sealant tubing, Grease Cartridge, Grease Tube, Lubricant Cartridge, Lithium Grease Cartridge, 400g Grease Cartridge, Closures for chemical bottle, Multi-Function Scraper since 1971. With both advanced technology and 50 years experience, Long Thames always make sure to meet each customer's demand.
View our quality products PE Cartridge for Silicone Sealant, Grease Cartridge, Caps, Closures, Paper Cartridge, Super Glue Bottles and feel free to
Contact Us
.